A dry January
The heading refers to my liquid intake – not the weather which is far from dry.
My New Year's resolution was not to drink alcohol throughout January. Now bear in mind I am an author and I have a tradition and even an obligation to maintain the reputation that authors are hard-drinking blaggards. Only kidding, of course, but it is tough.
Think about it. 18.00, the sun is over the yardarm, the fire is lit and Dorothy arrives home. We settle down to play a word game called UPWORDS, a sort of Scrabble where you can place tiles on top of each other as well as across the board. The crisps are in the bowl and…No wine! No beer! Only tonic water or soda water!
The first couple of days were tough. My hand itched when I was in the kitchen, reaching out automatically for the red wine when I castigated myself.  I was most definitely NOT feeling combobulated.  I wanted a glass of wine but I resisted. As Oscar would say "I can resist anything but temptation."
But I continue to resist – proof that naval officer training can come in useful at times. And it is really no problem. You see how we author's are able to write fiction so easily? Self-delusion is a good place to start. It has been 17 days and I can't wait for February.
This weekend, The Seventh Circle (click here) is being promoted on Kindle. For those of you who don't know, it is a thriller set against the background of revenge and terrorism. The main character is Richard Griffiths, who is Nick Hunter's cousin. Hunter is the main character in the TIFAT series -The International Force Against Terrorism, and comes to his cousin's aid.
For Kindle users the book is free for the next 3 days. So do the electronic thing and download the book and sit back, relax and enjoy. A glass of wine greatly enhances the pleasure of reading.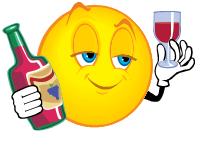 Did I say I was looking forward to the end of the month?
Shadow of a Tear now available on Kindle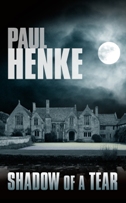 We are delighted to say that the fifth and final book in the Tears Series is now available on KINDLE.
Set in the post war years it is a real roller coaster of a read. As the Cold War rages and conflicts erupt around the world, the next generation of the Griffiths family fight in their different ways for their beliefs and ideals. And behind them as always – Sir David; stubborn, determined and ruthless with those who dare to harm his loved ones.  To download just click one of the following links  UK version  , USA version
The paperback version will unfortunately not be available before Christmas. We will let you know after New Year when this is published.
To keep in touch with future free downloads and special offers just subscribe to Paul's blog. Not only will this ensure  you don't miss out on a bargain, it will also give you an insight into the life of an author.
Paul's first ever book Never a Winner – limited copies available
It is amazing what you find -  We are putting our house on the market and when clearing the attic came across a box of Paul's first ever book "Never a Winner".  It is a hardback and set in the Cold War when the Russians were the baddies (?!).  The hero is ex-marine Steve Barber and as you would expect there is lots of action.  You can get your personalised signed copy for £5 plus £2.50 P&P.  Phone Paul or Dorothy on 01360 440013 and we can take details and post you out a signed copy.
Happy Reading.
Paul Henke author : a quick update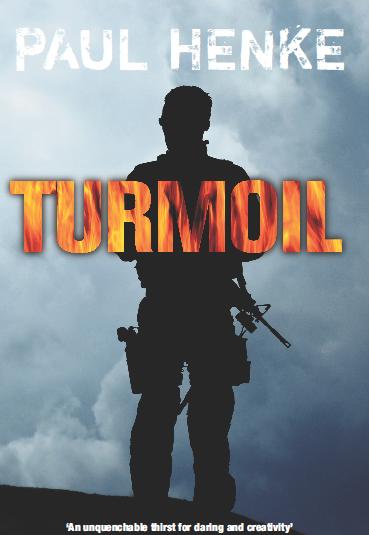 Paul is now in the middle of writing THE BIG ONE – the fifth and final Tears book. As his biggest fan I am really looking forward to that. We had a fantastic trip to Hungary and stayed at the world famous Gellert Hotel in Budapest.
Paul will be out and about book signing in Spring and Summer 2013. So check his schedule for his whereabouts.
If you wish to order direct, as well as Paul personalising and signing, I will also gift wrap and send to the recipient.
You can also purchase most of Paul's books on KINDLE
To order the books you can pay by PAYPAL. Just click the box next to each book OR you can complete the order form. Remember and enter any personalisation details. If left blank, Paul will sign and date each book.
Also we are always pleased to take telephone orders (01360 440013). Paul and I really enjoy speaking to you when you call. It is nice to get to know his readers a bit more.
Stop Press
Corruption and Tears Until Dawn now available


Paul's new book Corruption is now out in paperback. We are also delighted to say that (at last!) Tears Until Dawn has been reprinted.  It is now in the same format as the other 3 Tears books and we are offering all four books for £25 – signed and personalised of course.  Corruption is another Nick […]

Read More
Nero fiddles while Rome burns


Nero fiddles while Rome burns during the great fire of AD64. This saying is apt for 2011. Except we are watching Europe implode as our politicians make one wrong decision after another. The vast majority of us have been aware for years that huge problems were looming ahead. Problems that will overwhelm us and will […]

Read More
How to Order
You can buy a paperback copy directly from us by paying with Paypal or you can get the Kindle version via Amazon
You can also download and print an order form here
Complete the form and send with a cheque or credit card details to:
Readers Direct, Clairinch, 11 Buchanan St., Balfron, Stirlingshire, G63 0RL.
Or Call 01360 440013