Christmas and Status Quo
Date posted: December 20, 2011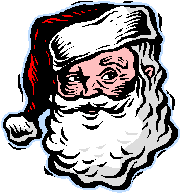 Christmas is approaching, and approaching fast. The time gap between last Christmas and this is shorter than in previous years. This fact I have become aware of each year for about the last ten. Is there anybody else who has found the same? Which means, come this Christmas, Christmas 2012 will be around Easter time.
Still, our grandson of 2 years will be visiting and isn't it wonderful how the kids inject life into us? And as we all know, we can enjoy having them, enjoy the wonder and awe they will be feeling over the Christmas period and then, joy of all joys, having borrowed them, we can give them back! Just about perfect.
Those of you who use electronic gadgets to read books may like to know that TURMOIL will be available through Amazon – Kindle within the next week or so.
I have also written another Nick Hunter in record time. I have chosen a subject which is highly topical yet we don't think has been written about up until now. That is one heck of a claim. So watch this space. If I am wrong no doubt somebody will correct me!!!
Finally, last Saturday we went to see the Status Quo concert in Glasgow. It was a packed audience. The music was excellent (especially the Roy Wood Band). However what spoiled it was the intensity of the flashing strobe lights. It is a while since I have been at a concert but in my time I have seen the Beatles, Cilla Black, Cliff Richard, Freddie and the Dreamers and a number of others. Of course they didn't have the technology in those days but the concerts were brilliant because we were there to see the performers. The little I have seen of the X factor (trust me that is VERY little) the lighting and special effects are way over the top. That is fine – these youngsters are not experienced performers and probably need the effects. But Status Quo? Do the bright and overpowering effects enhance or detract from their music? I'd love to know what you think. Dorothy saw them at Knockhill a few years ago, without a massive stage production, and said the experience was far more enjoyable than on Saturday. So if anyone from the Quo's management team are reading this…….
Have a great Christmas and New Year and, hopefully, I'll see you next year as I travel the country visiting towns I would normally speed past while racing down a motorway.