FREE copy of first GUMSHOE novella
We are delighted to offer a FREE Kindle dowload of the first GUMSHOE mystery.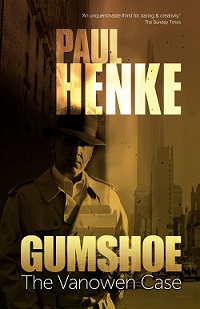 Paul said "I have always liked the detective stories of the 40s and 50s so I have created Frank O'Brian, an American Private Investigator working in New York in 1946. He has trained as a lawyer, worked for the Office of Strategic Service – the forerunner to the CIA – during WWII and after being demobbed become what is known colloquially as a gumshoe."
The third Gumshoe – The Sandover Twins Case – sees O'Brian getting involved in the New York Theatre World where where it is not all glamour, fame and riches.
We hope you enjoy these Novellas – ideal for a train or plane journey.
You can download the first GUMSHOE here from Kindle