Shadow of a Tear now available on Kindle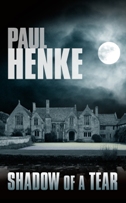 We are delighted to say that the fifth and final book in the Tears Series is now available on KINDLE.
Set in the post war years it is a real roller coaster of a read. As the Cold War rages and conflicts erupt around the world, the next generation of the Griffiths family fight in their different ways for their beliefs and ideals. And behind them as always – Sir David; stubborn, determined and ruthless with those who dare to harm his loved ones.  To download just click one of the following links  UK version  , USA version
The paperback version will unfortunately not be available before Christmas. We will let you know after New Year when this is published.
To keep in touch with future free downloads and special offers just subscribe to Paul's blog. Not only will this ensure  you don't miss out on a bargain, it will also give you an insight into the life of an author.