Retribution – released Jan 2018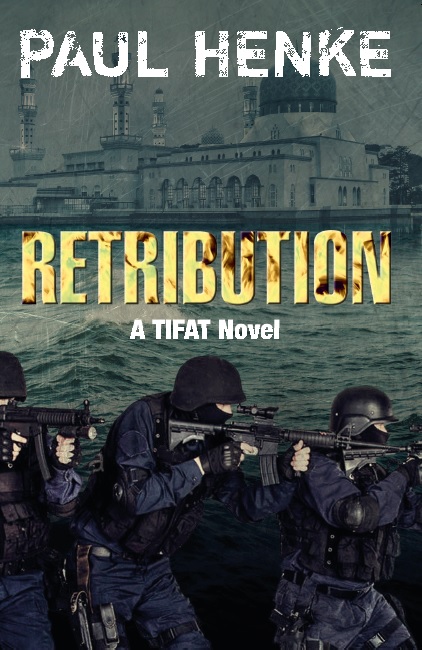 In Retribution, Nick Hunter and his TIFAT team are drawn into the human catastrophe sweeping Africa and the Middle East. Criminal gangs of people smugglers are orchestrating the migration of many thousands of Africans and Asians into Europe, threatening the stability of that continent.
The criminal gangs trade on the fear of those fleeing poverty, oppression and genocide and, in return for large sums of money, arrange illegal entry into Europe. Many who survive the journey, hoping for a safer life, are sold into slavery and the sex trade.
The criminals are well connected with the upper echelons of Arab society and channel their ill-gotten gains to spread terror across Europe in the name of Islam.
The TIFAT team have the task of tracing the criminal gangs and their leaders and eliminating them. For TIFAT, danger is ever-present.
Purchase a signed copy of Retribution