Spring is nearly sprung
Date posted: February 22, 2013
A lovely time of year. Of course Spring brings optimism and hope, not to mention snow-drops and daffodils.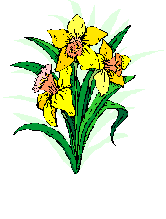 I was taken to see Die Hard 5 for a birthday treat last Friday. Bruce Willis and his son are shot at, thrown about, leap tall buildings, have more car crashes in an hour than 1,000 people have in a life time and they still walk away. Last Tuesday I went to Xtreme Karting, 9 teams of 5 racing for 2 hours around a track. The team that wins is the one that completes the most laps. My team came 7th. A car hit me in the side, I slammed against the tyre wall and cracked 2 ribs. It happened in about the 4th or 5th lap and I soldiered on. I should say the people at Xtreme Karting are highly professional and safety is their first priority so I in no way blame them. Just bad luck. My ribs hurt like hell and I am on powerful painkillers, an anti-inflamatory oh, and as a result of the pills I need a strong laxative.
As a result, Dorothy is planning to find a newer model. The advert she is currently contemplating is along the lines "Highly experienced and attractive woman looking for a man age around 30. Must have the looks of Adonis, the physique of Daniel Craig and an IQ high enough so that he can appreciate the fact there are words with 2 syllables."
What happens to me? You may well ask. She is currently agonising over whether to give me away in part exchange or put me out to pasture.
A Million Tears is on offer on Kindle this coming weekend 23rd and 24th February. It will be the usual high price – FREE. As always please spread the word. I doubt we will reach the previous record of 18,000 downloads in 2 days. I will be happy if we can get to the number 1 spot on Amazon again – that always brings new readers. Kindle has been amazing at helping me find a wider audience – there are 64 reviews on Amazon in the US about 50 more than this time last year and the vast majority are 4 and 5 star
Also, the 5th book in the series is coming along nicely and should be available on Kindle in time for the summer holidays. At the moment, it is 1954, Richard Griffiths is in East Berlin and the Russian KGB is chasing him. I need to get back to the story to see if he survives.