Summer reading and a FREE download
Date posted: July 24, 2015
This is the time of year to sit in the garden, in the shade, having a glass or two of Pimms, or a glass of wine – any colour.
The BBQ is lit, the meat is sizzling, the salad is ready oh, and you've got a good book to read.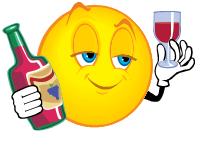 You see what good fiction I am able to write when I can dream up such a scenario?
The reality? Freezing cold, shivering with a blanket over the shoulders, the BBQ alight under an umbrella (to prove what a hardy race we are), a hot toddy to hand, with only one redeeming feature in the whole scenario – a good book.
For those of us who are discombobulated by the weather (for those who don't know the word is the antonym of combobulated) we have a special offer. To help you get through this long, dreich ( a great Scottish word) summer, we are giving a free copy of The Seventh Circle this weekend.  Just CLICK HERE to get your copy.
The story won't help with the burnt meat, the lousy weather, the noisy and grumbling kids unable to go out and play but it will take you on a roller-coaster of a ride where the end is, as always, a happy one.
I'd be delighted to see you as I am out and about at events this summer. Over the next 6 weeks I will be in Banchory, Stranraer. Perth, Wigtown, Stewarty, Stonehaven, Keith, Peebles, Chipping and Shrewsbury.
Enjoy what's left of your summer and remember. On the Continent the temperature has been soaring into the high thirties even the low forties. Which is far too hot. Damn, there's no satisfying some people. Or is it that I am becoming a grumpy old(ish) man? Heaven forbid!