Tears Until Dawn – Book 4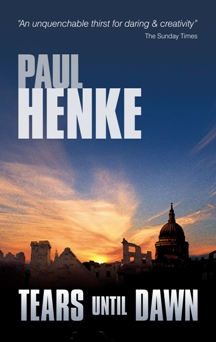 Never before have the events of the Second World War been captured so vividly. Paul Henke transports his readers straight to this turbulent period of history. From Dunkirk and the Battle of Britain, through to the final invasion, you feel you are actually there, breathing alongside his remarkable characters. This is a tale of betrayal; betrayal of Prisoners of War as they struggle to survive – and betrayal of a nation by its King.
This compelling story of a family at war is told through the eyes of Sir David Griffiths. At the height of his political power he will do whatever it takes to protect those he loves. But will it be enough?
His daughter Susan, the beautiful and tempestuous pilot, is tested to the limits of her endurance. Cousin Alex's skill in the air is legend – but can he conquer his demons on the ground? And young Richard, defying his family yet desperately needing their help if he is to survive the horrors that await him.
Tears Until Dawn is a rare blend of truth and fiction – a story you will not want to end. Henke dazzles the reader with passion and adventure in this novel of epic proportions.
Purchase a Kindle download