Summer is here (I think!)
Date posted: June 13, 2014
Summer is here at last but no global warming when you need it! Where's the sunshine?
You will be able to see from my website the country wide tour I am undertaking, visiting agricultural shows, steam engine shows, as well as giving talks to Rotary Clubs from Fife to Cardiff!
Thanks to what I do I visit places I wouldn't normally see as well as meet interesting and pleasant people with whom I get to chat about my work.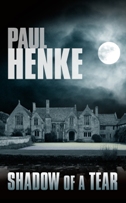 This summer I am promoting all my work but will be concentrating on my fifth and final book in the Tears series. Shadow of a Tear is out in paperback this week and the official launch will be at the Stirling Agricultural Show tomorrow – 14th June.  The book starts just after the Second World War and takes the Griffiths family up to the 60s. As usual with the series, I have incorporated many facts about the period. It has been a fascinating journey researching the decades of my childhood – my brother and I are definitely baby boomers. .
It has been a challenging book to write. After all, the novel is about the family and not a historic book of dry facts. So I hope I managed to bring the post-war era into focus in a way that is enlightening and enjoyable.
I would like to ask you a favour. Whilst my digital books have had really good uptake in the USA and Canada, I do not as yet have many readers in Australia and New Zealand.  Thinking of the best way to break into that market made us realise that a word of mouth recommendation is far more powerful than any advertising.  So if you have enjoyed the books please would you tell friends and family down under?  To make this as easy as possible A Million Tears is FREE on Kindle for the next 4 days. Just CLICK HERE for the Australian link for the download.   It is also free in the UK and the USA so please tell anyone and everyone.  By the way, we have also put The Seventh Circle on a Countdown promotion which is available on all Amazon websites.
I hope to see you during my travels, as a criss-cross the country from Aberdeenshire to deepest Dorset and west to Glamorgan.
Thanks for the support and the great comments you have entered on Amazon.  It really does make a difference.